Secretary and Membership
John Yarham is a man on a mission. He is always track-side with a box of delicious snacks and beverages on a Tuesday practice night, prepared by his wonderful wife and is down at the club as often as his Citroen Picasso will carry him. Together with his son John Jr, they are the NASCAR style team of the club and John is always at hand with a box of spare nuts and bolts to keep the club's jumps and racer's buggies running and all with a laugh and a smile. John has masterminded our new Race Control (the old one having been reduced to a colander by our beautiful British climate) and has been spearheading its fit out to make it a proper home from home, including kettle! With model railways being one of his other hobbies, we await the day the first train arrives at SHRCCC Halt!
John Yarham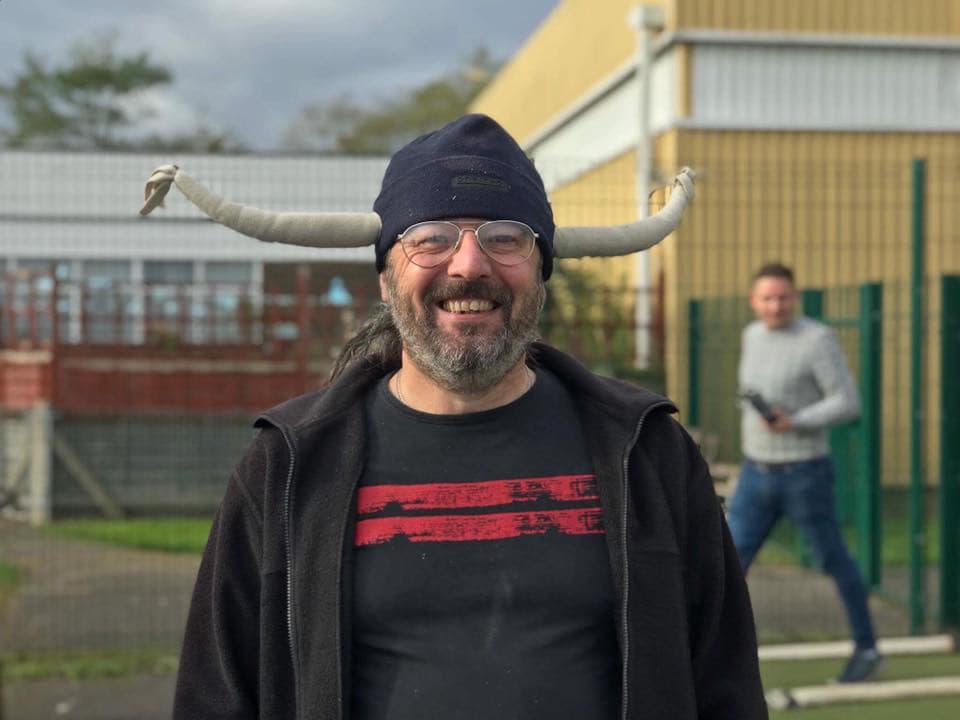 Chairman and Treasurer
Richard Hamme is a popular historical figure within the R/C community, having run Apex Models for many years alongside his SHRCCC club duties.  Apex Models closed in 2018 and Rich went back to his first love, computing, and now works as a Cloud Engineer at an IT consultancy.
Richard Hamme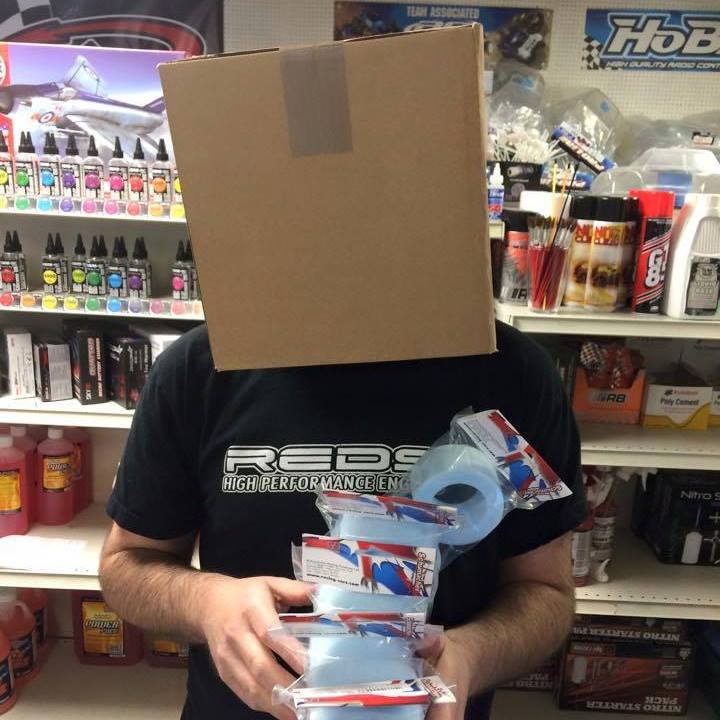 Race Directors
These chaps do the thankless task of actually running the meetings. Often seen in race control looking confused whilst staring at the race timing laptop, it is best to state your name and buggy class, then hand over the correct race fee before they attempt to gnaw your arm off.
Chris Ellis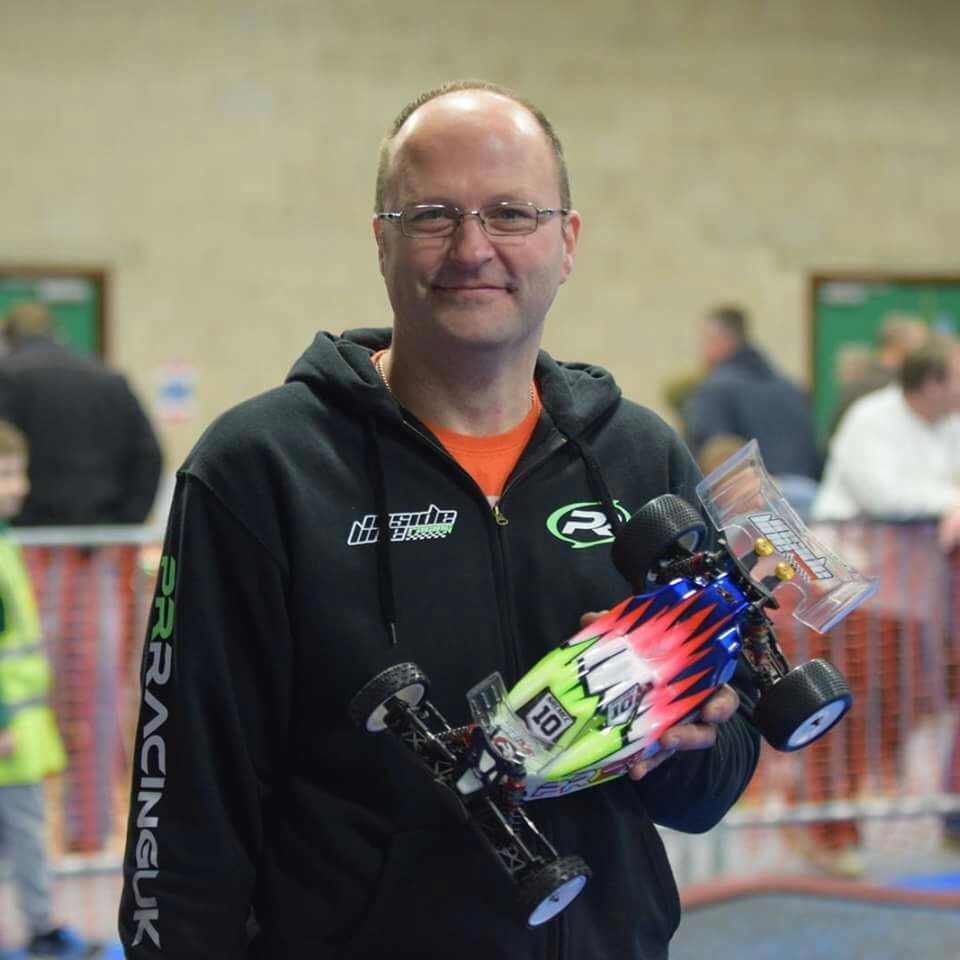 Richard Hamme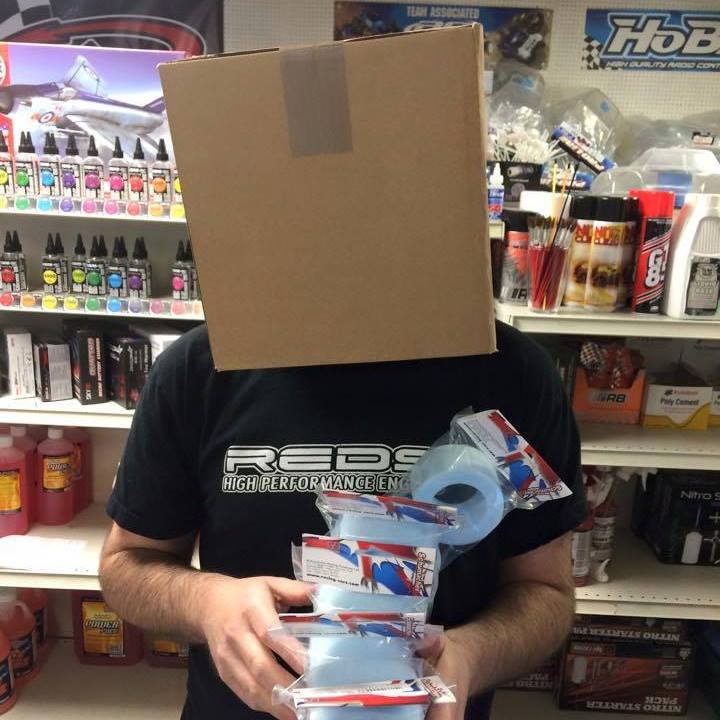 Duncan Hedger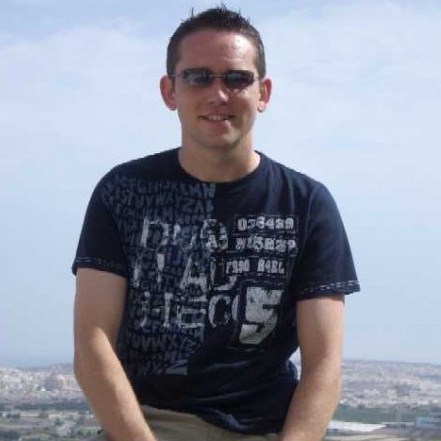 John Yarham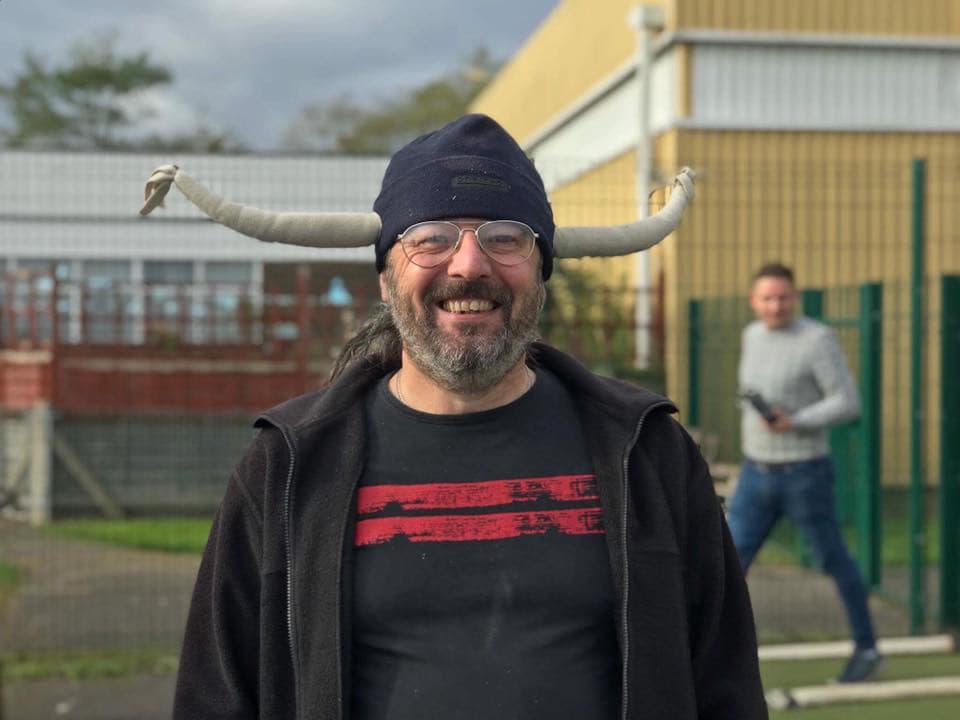 Track Features
Alex is the entire A Team rolled into one. With the use of the SHRCCC Technology Centre, also known as his company's headquarters - Setsquare Staging, Alex designs and fabricates all of our track features. Over the last couple of years, Alex has modernised our track from the previous stacks of rotting pallets, to our new level of CNC'd jumps and metal fabricated table tops and landing ramps. SHRCCC continues to build on his work as we strive to make SHRCCC the premiere 1/10th scale off road electric buggy venue in the UK. Alex is also the man behind =THR= (Tudor-Hart Racing) and has raised a huge amount of money for charity by providing jumps to many clubs around the UK for a healthy donation to Iconic RC's charity of choice, Parkinsons UK.
Alex Tudor-Hart